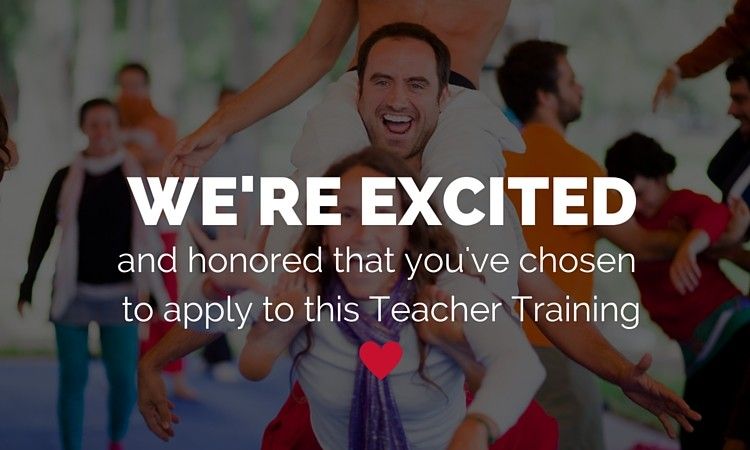 We believe in a world where strangers become friends. 
We believe in the power of movement, connection, and play.
This application is the first official step in your journey to become and AcroYoga Teacher.
It's intentionally designed to help you get clarity on why you want to become an AY Teacher, and to help us see determine if you are ready to step into this exciting adventure.  

Our teaching team reviews each application carefully to make sure only qualified applicants are accepted. Once you complete this application, we will contact you directly (via email, call or Skype) to let you know you have been accepted, or if we have any questions.

Ready to roll?!
CONTINUE